<![if !vml]>

<![endif]>
1. Open Kbuiler

2. If the menu is not in English, then click as shown below

3. Choose ANSI characters(English)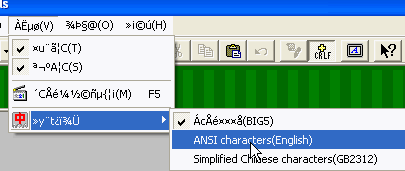 Now the menu is in English

4. Click on Open folder icon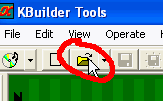 Then select Lyrics.txt from Kbuilder_Tutorial folder, click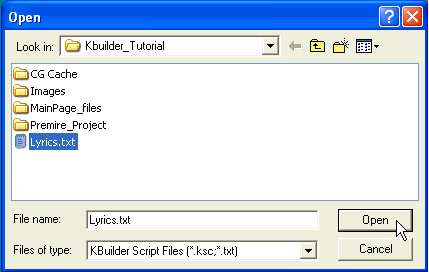 5. Click on

, then select Project_music.wav from Kbuilder_Tutorial folder. Click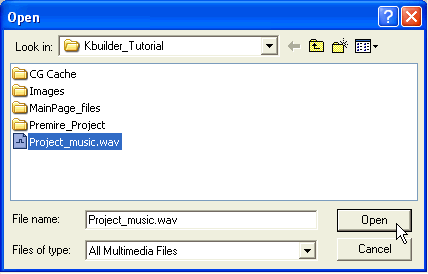 6. Click on the first line of lyric, then you should see the lyric in the lyric window.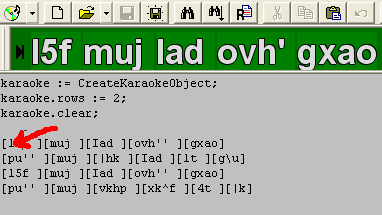 7. Click View, the select Media Player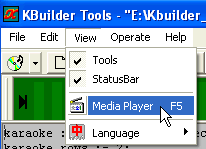 This Media Player appears.

8. Click Play button to play the music

9. Immediately, click on the top bar to make it active.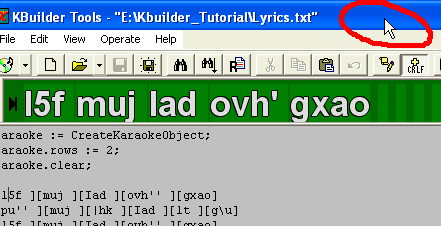 10. As soon as you hear the vocal, just hit SPACE BAR on your keyboard for each word to set the timing.
At the end of the song, hit SPACE BAR once more to set the end of the timing. You should have something like as below.

11. If you made mistake, for example in 2nd line, just click 2nd line. Click

button on Media Player to play the song again.
As soon you hear the word of the 2nd line, just hit SPACE BAR to set the new timing.

12. Click on Karaoke Preview buttom to play the your finished project.

This Karaoke Preview window popped, and start playing right away.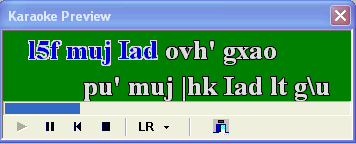 13. To preview the lyrics in Lao, click File, then Options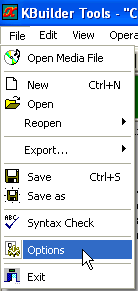 14. Click on the font as shown in the picture.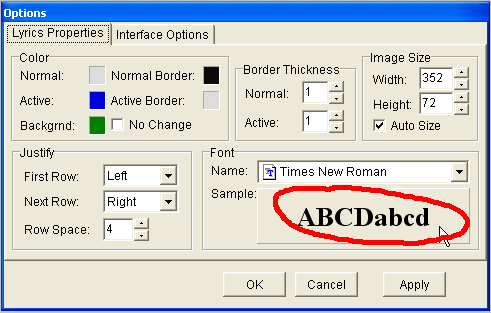 15. Select Hongkad Itsala or any other Lao font you like. Click

, then click

again.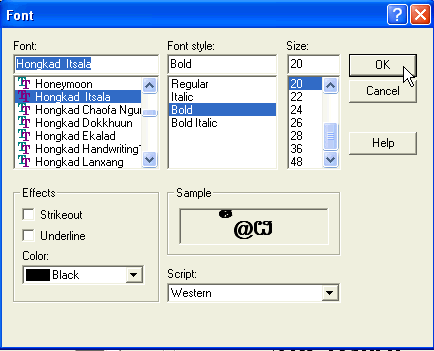 16. Click on Karaoke Preview button to preview again.

Now the lyrics should be in Lao. But there is space between each word. We have to delete these spaces.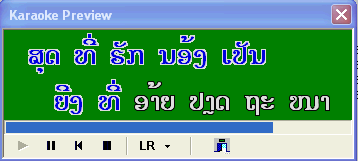 17. Click Edit, then Replace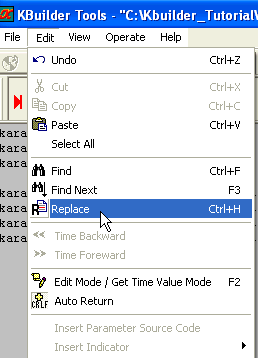 18. Type in SPACE, then ] (close bracket) for the first fill.
Type in ] (close bracket) for the second fill. Click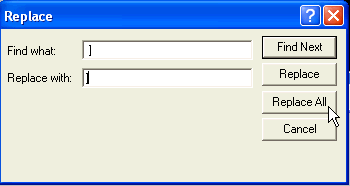 19. You might have click

again to complete the task. There should be no SPACE before the close bracket as
shown in the picture below.
20. Click

to preview the project again. Now the Lao lyrics look correctly.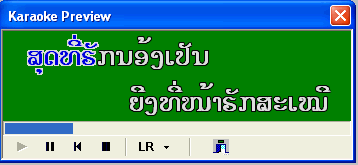 21 After you're happy with your project, then click File, the Save as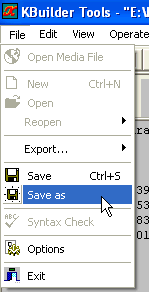 22. Save as Final Lyrics.ksc in the Kbuilder_Tutorial folder, then click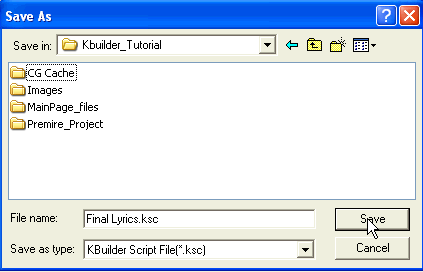 23. Now you can exit Kbuilder